Nuclear Landscapes
Fall 2022
tags: design, direction
Visual campaign for Nuclear Landscapes, a portfolio of 45 captioned inkjet prints of photographs by Peter Goin.
Part of a hypothetical focus by Yale University to promote its archives and collections. Extended the University's visual system.
Project done in Graphic Design Methodologies at Yale. Instructor: Pamela Hovland.
Selected photos from Nuclear Landscapes.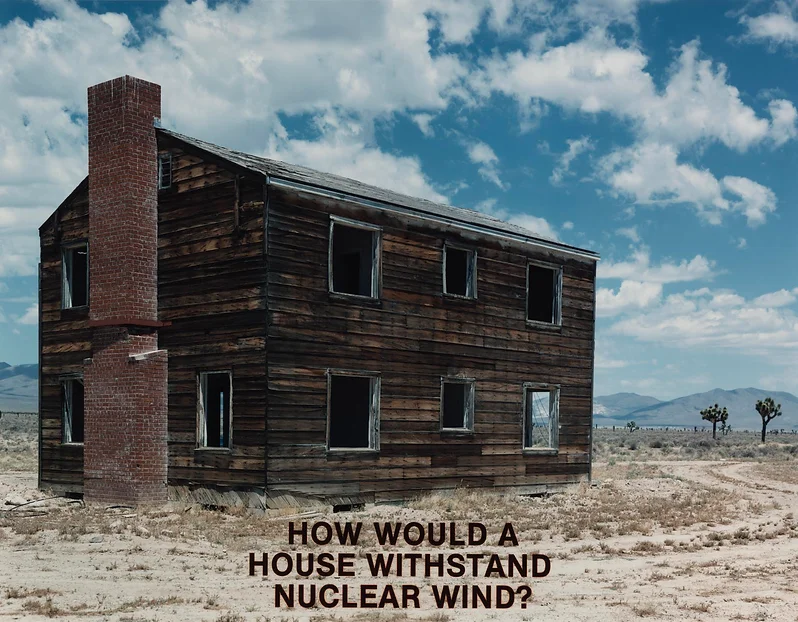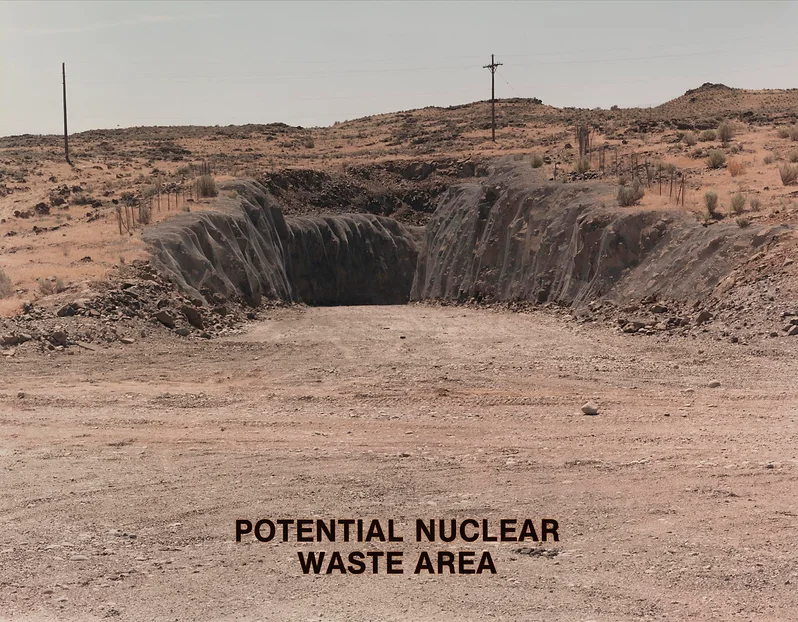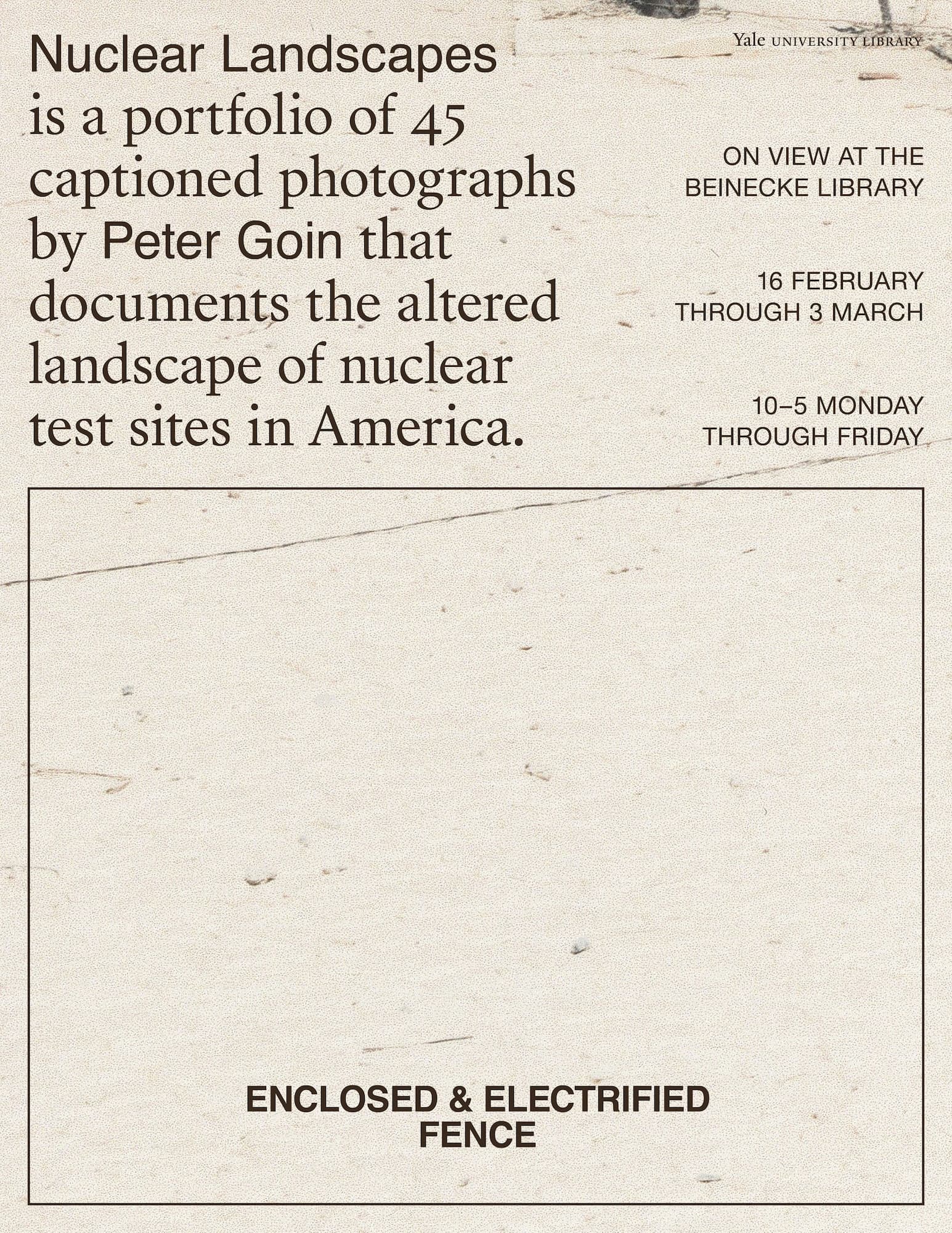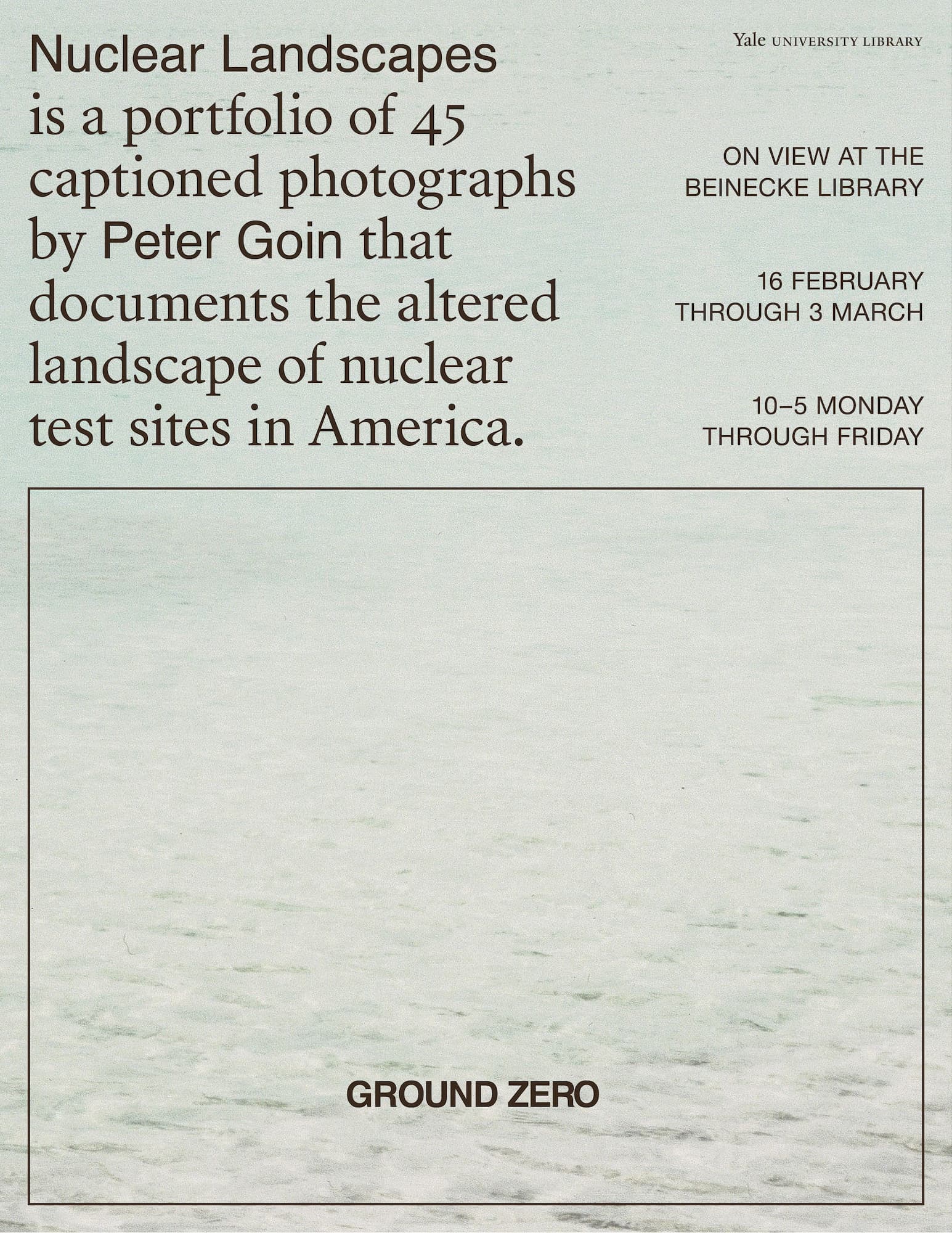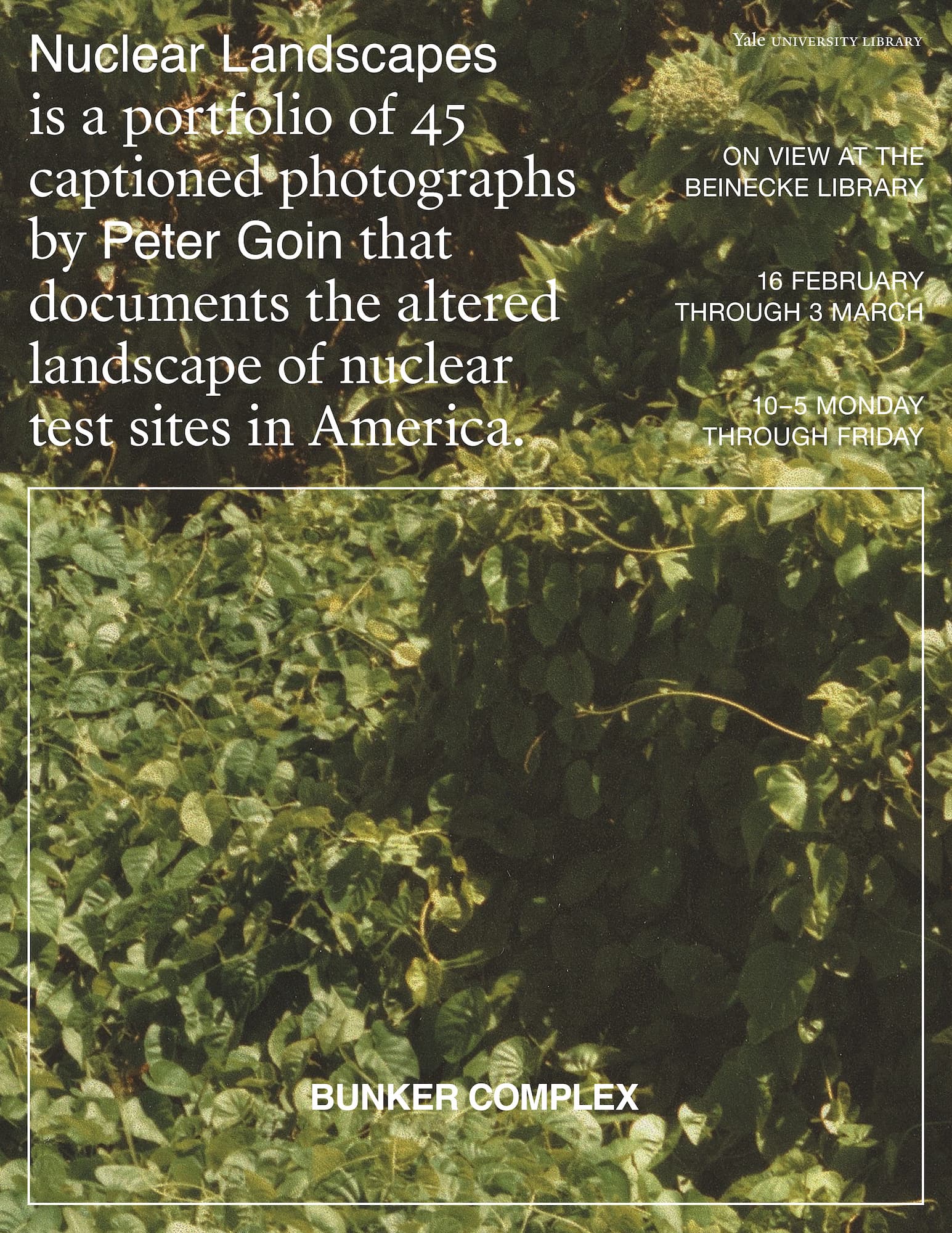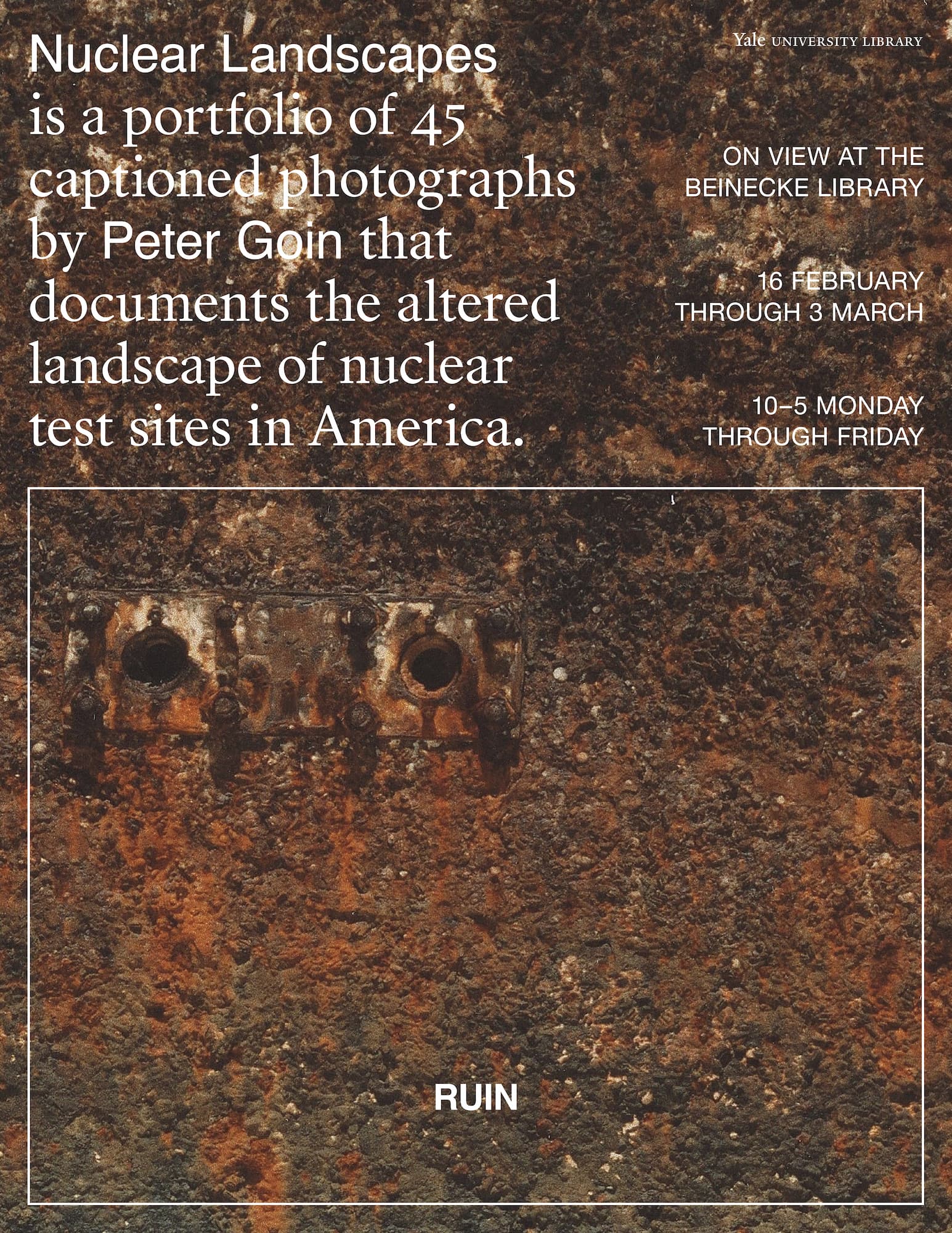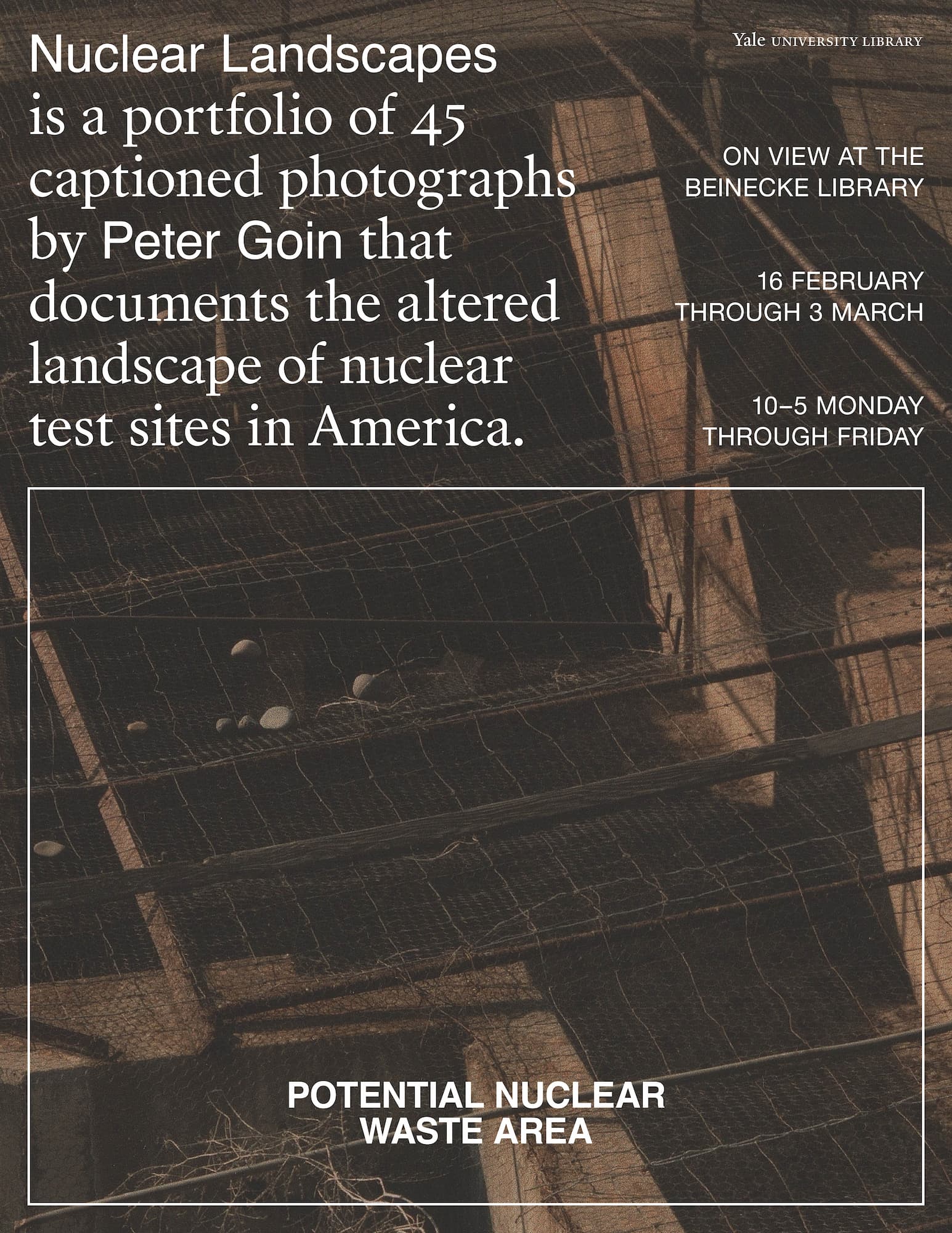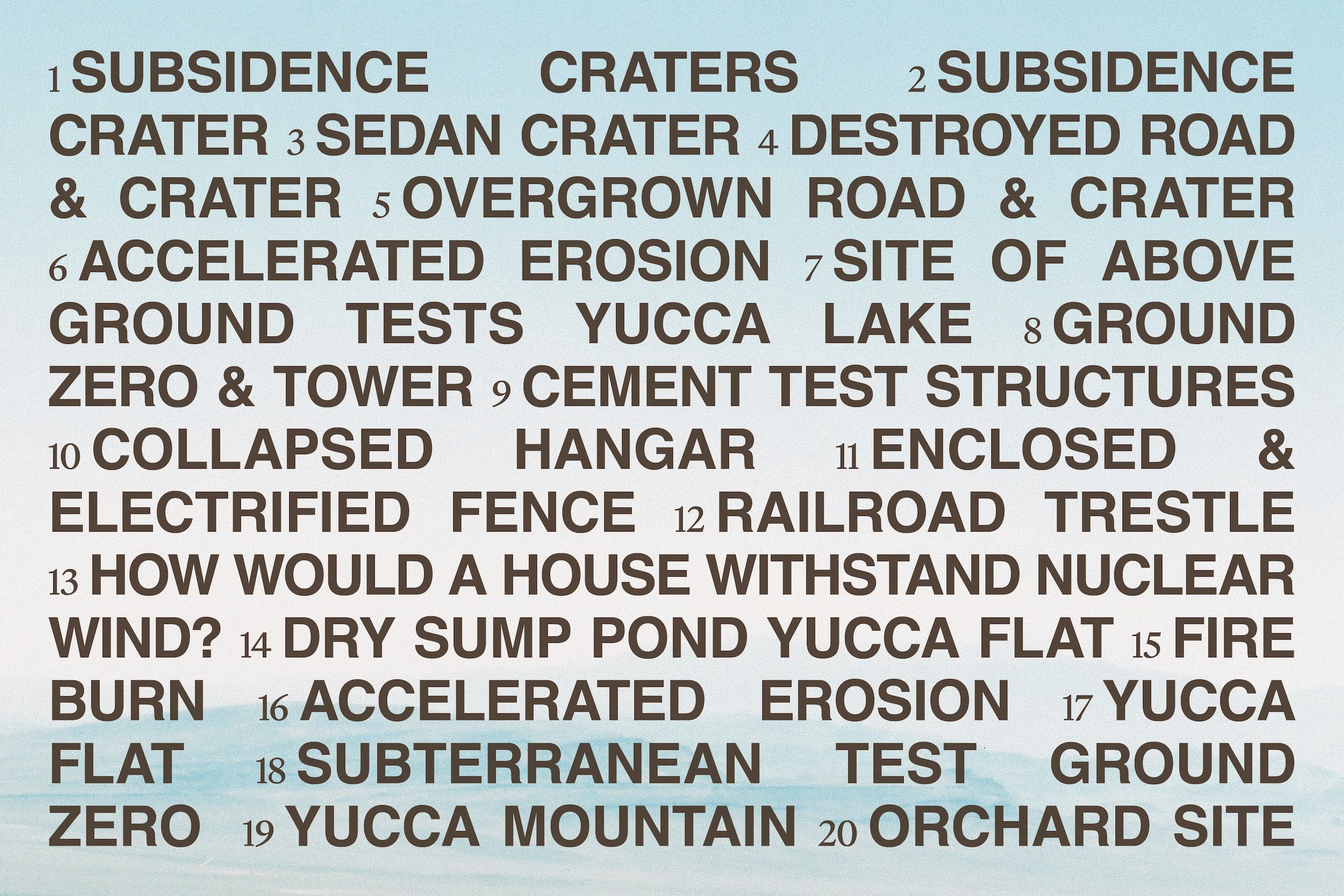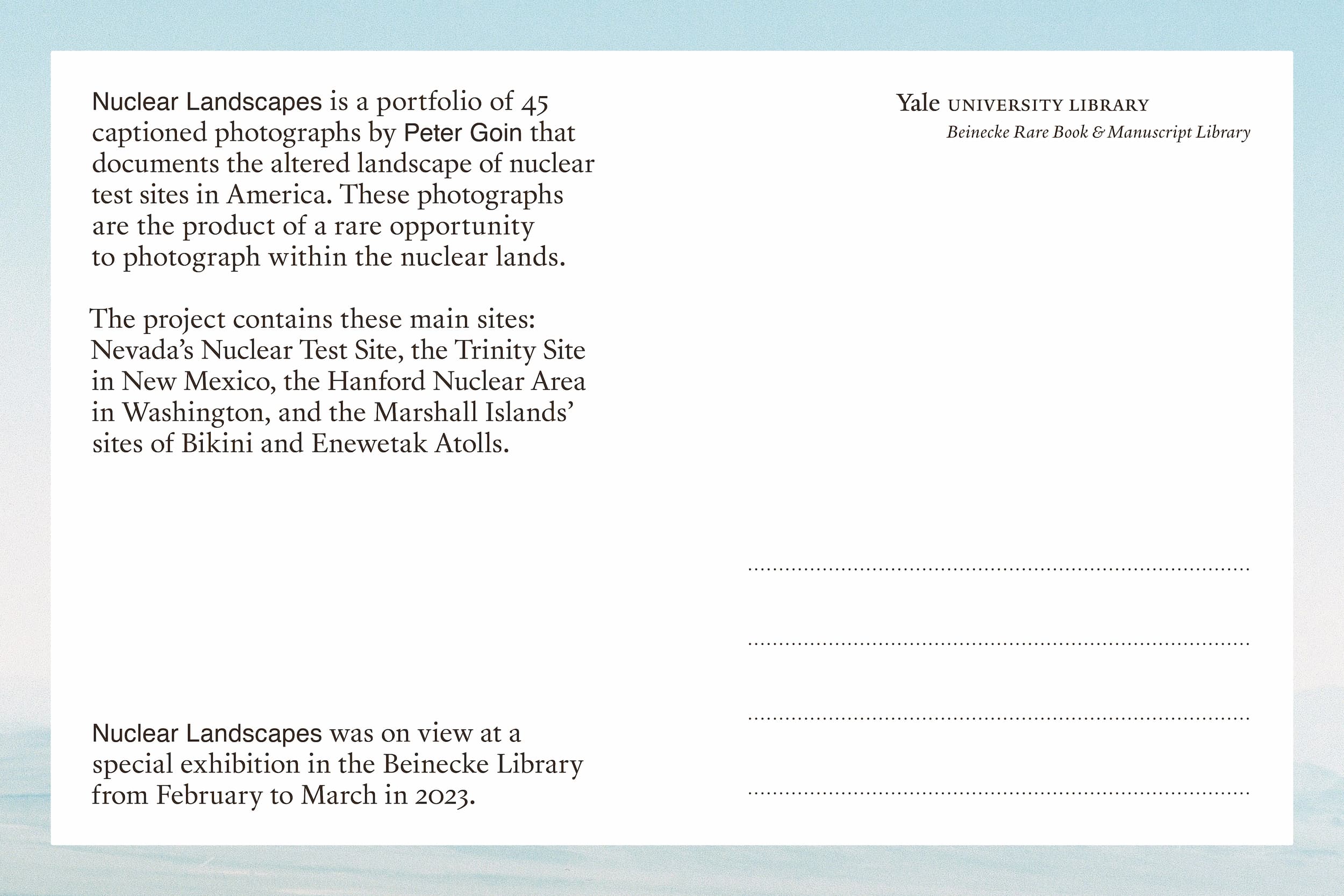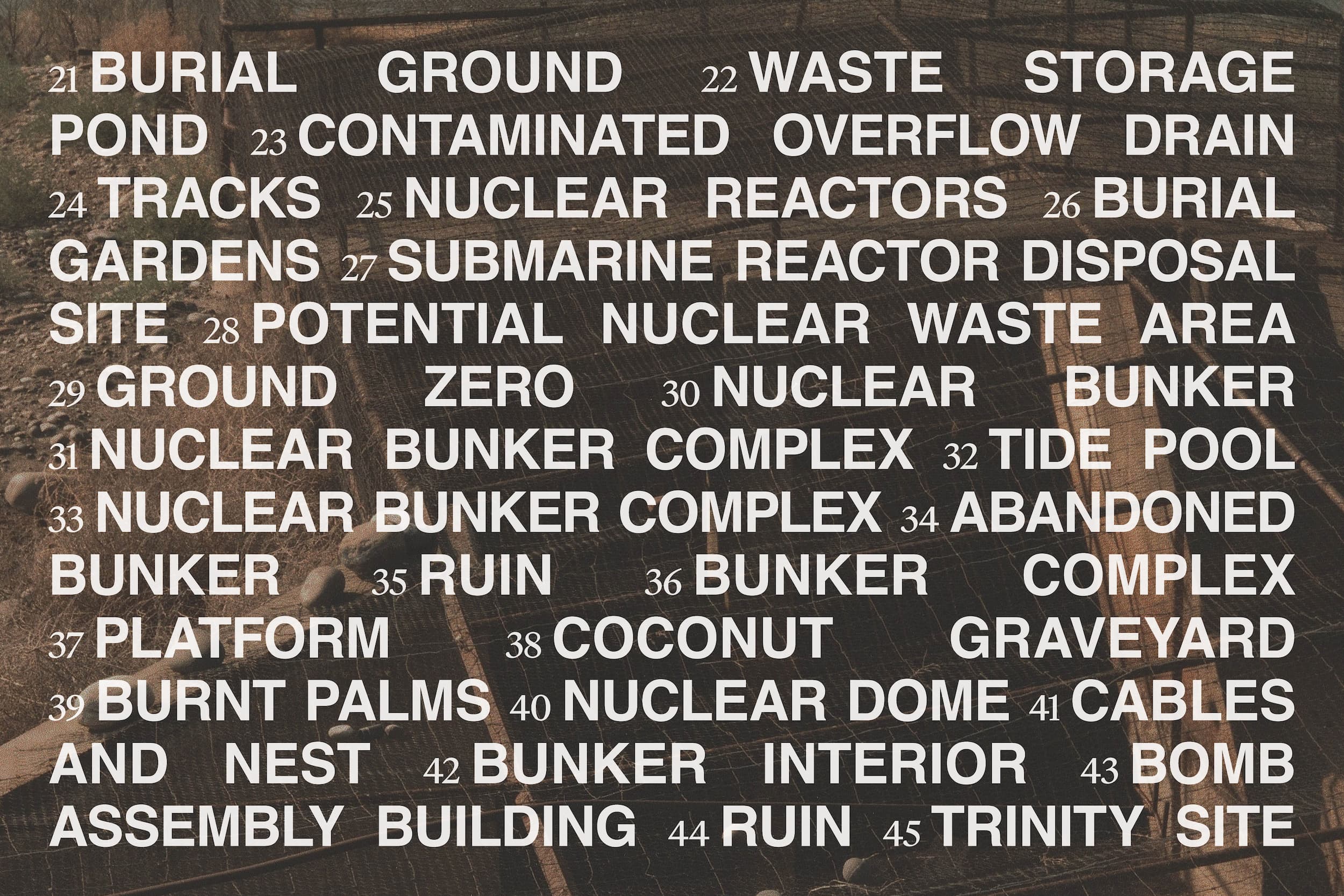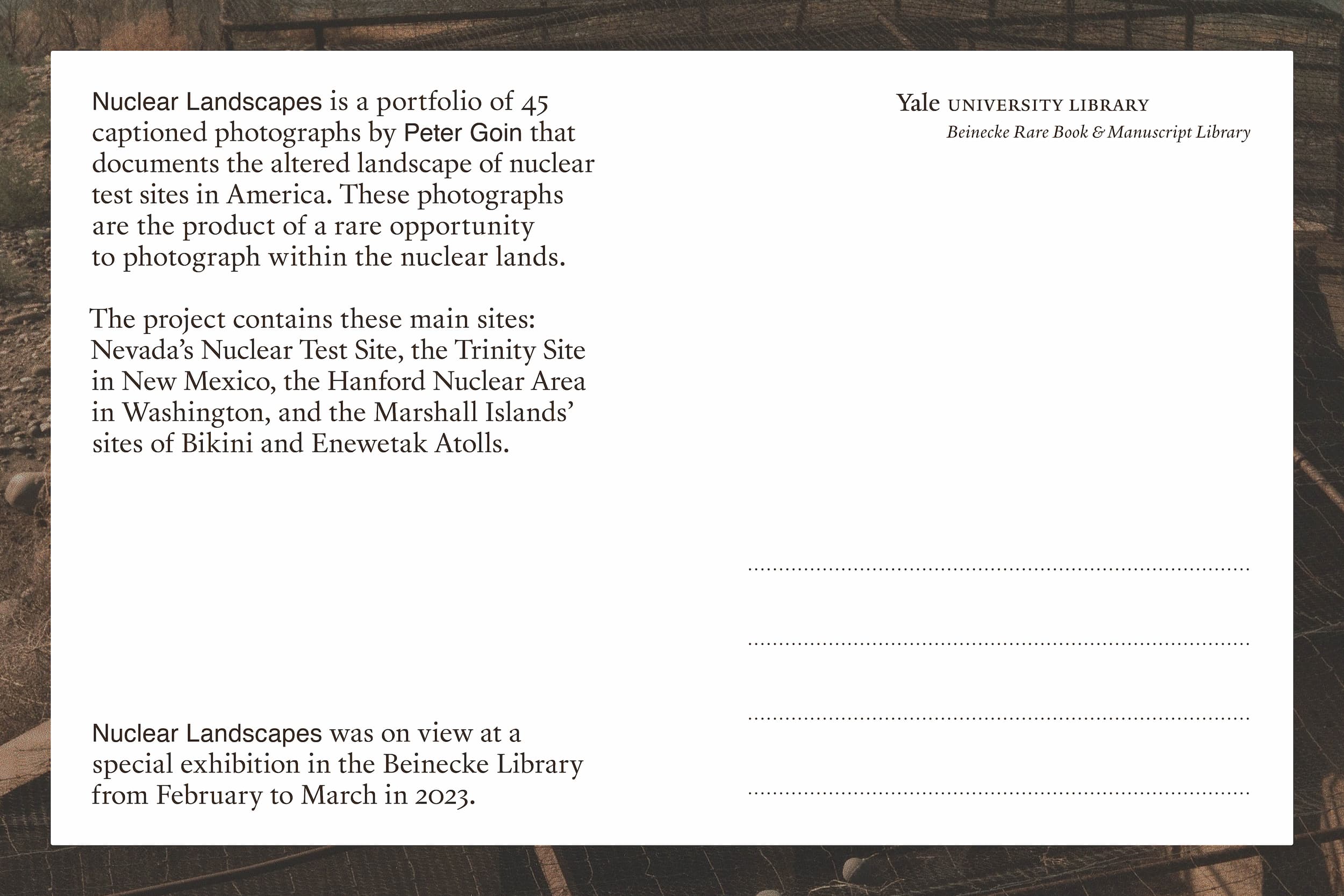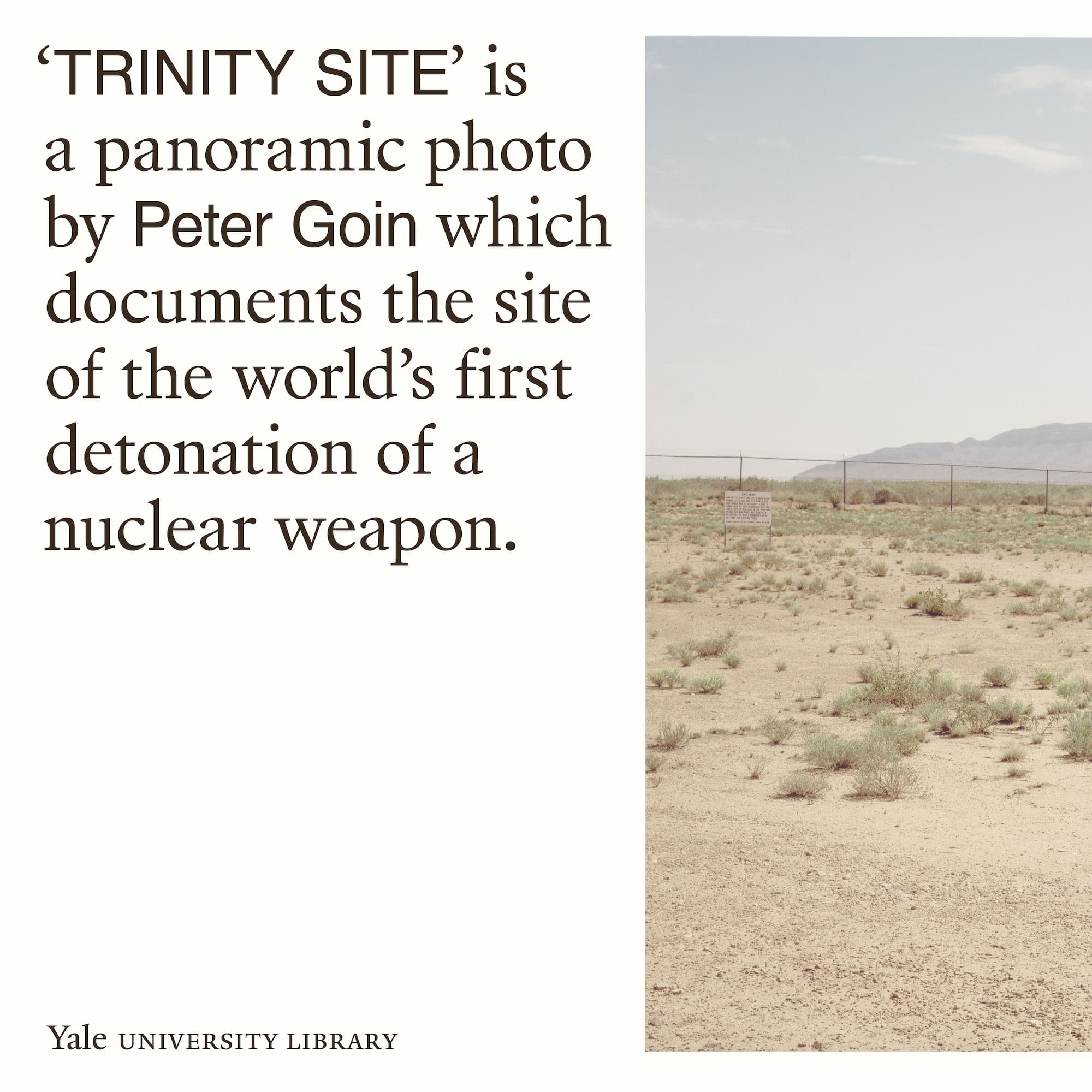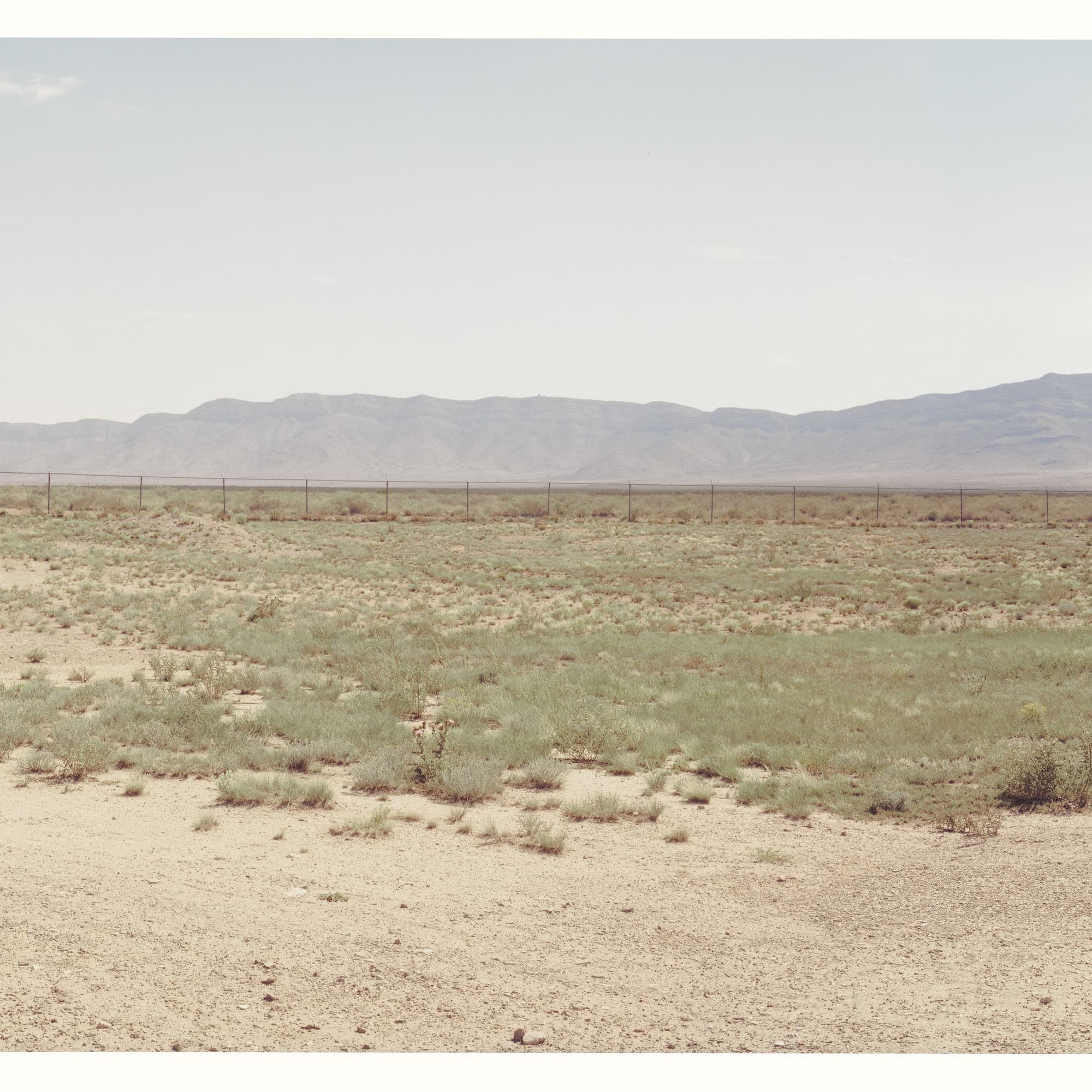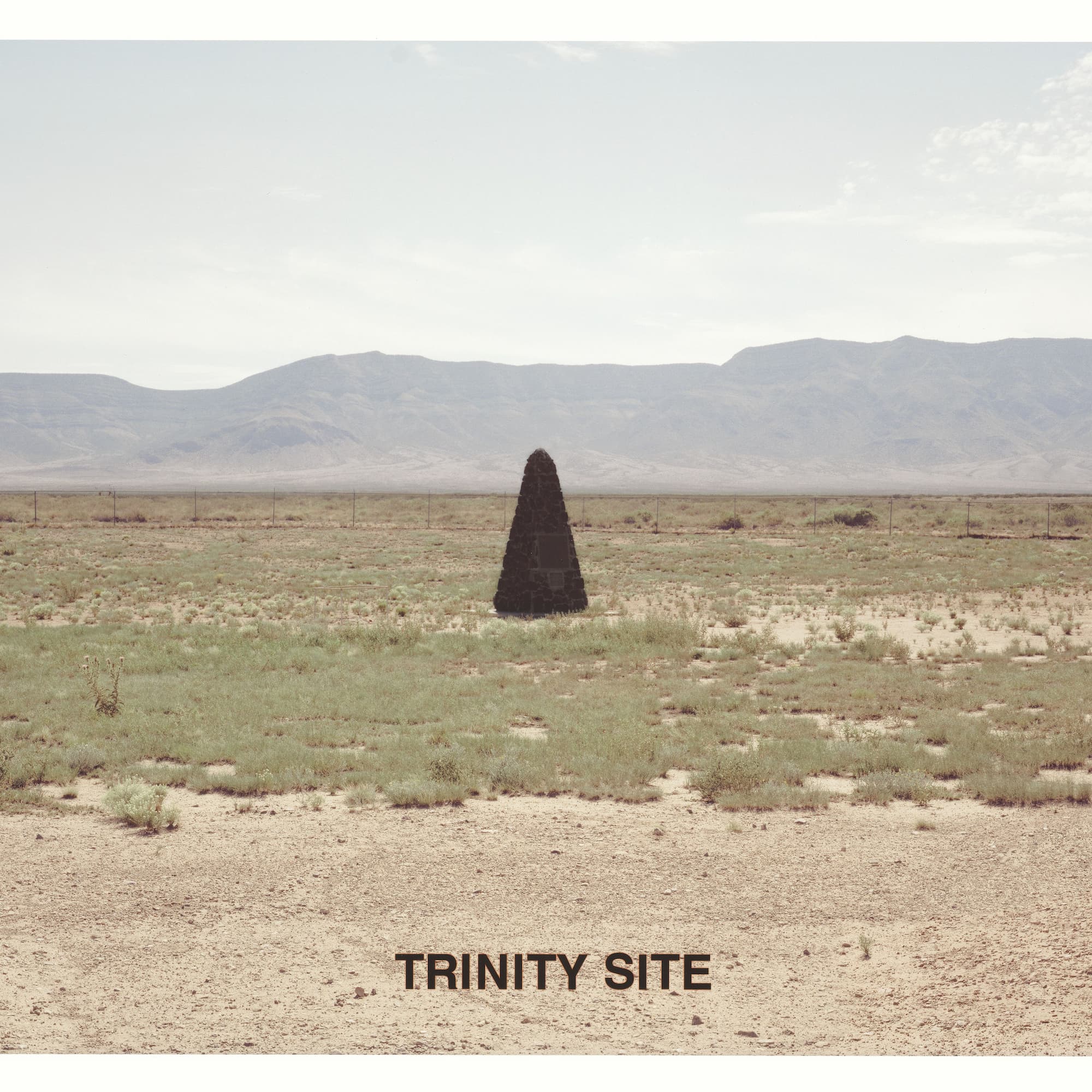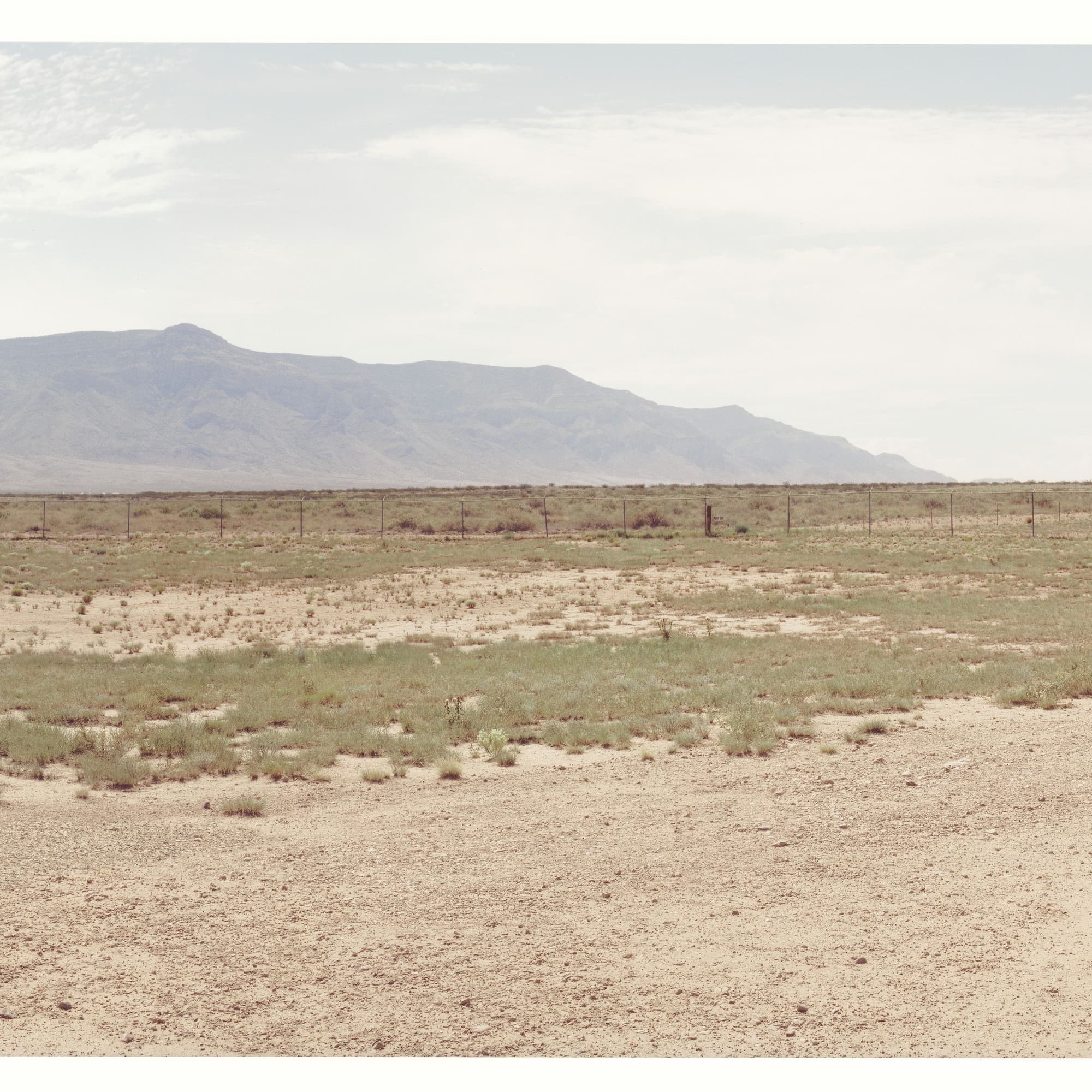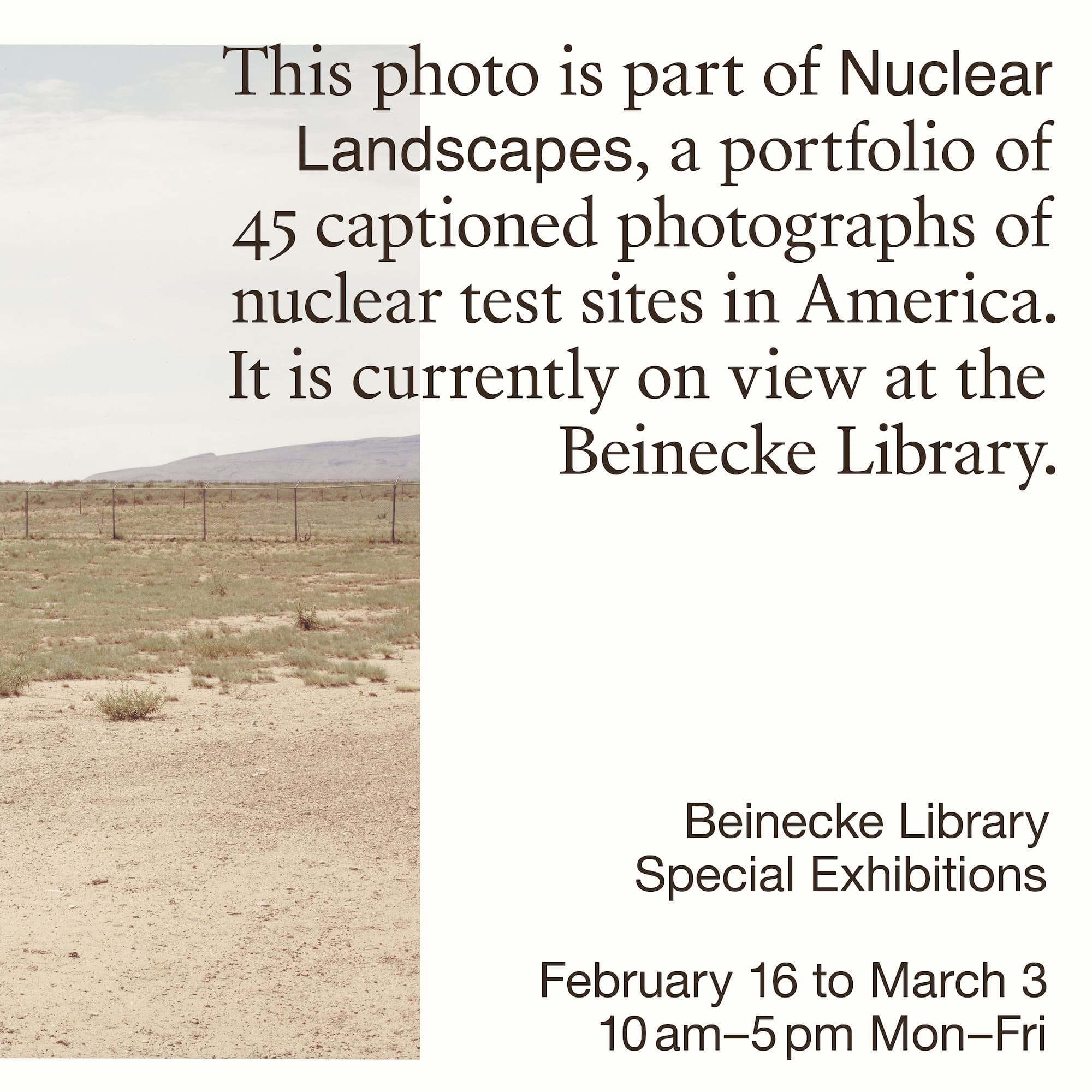 Exhibition brochure, 11"x8.5".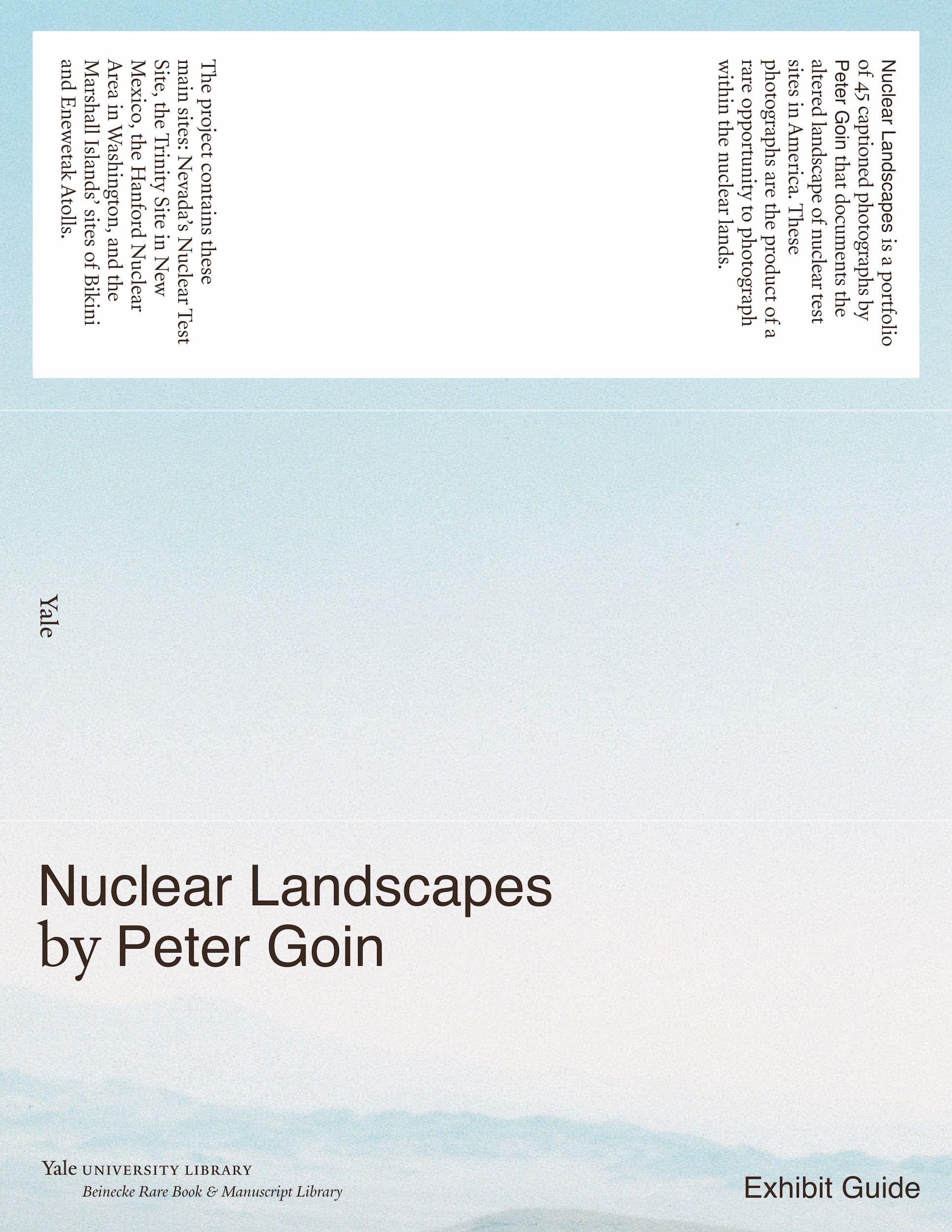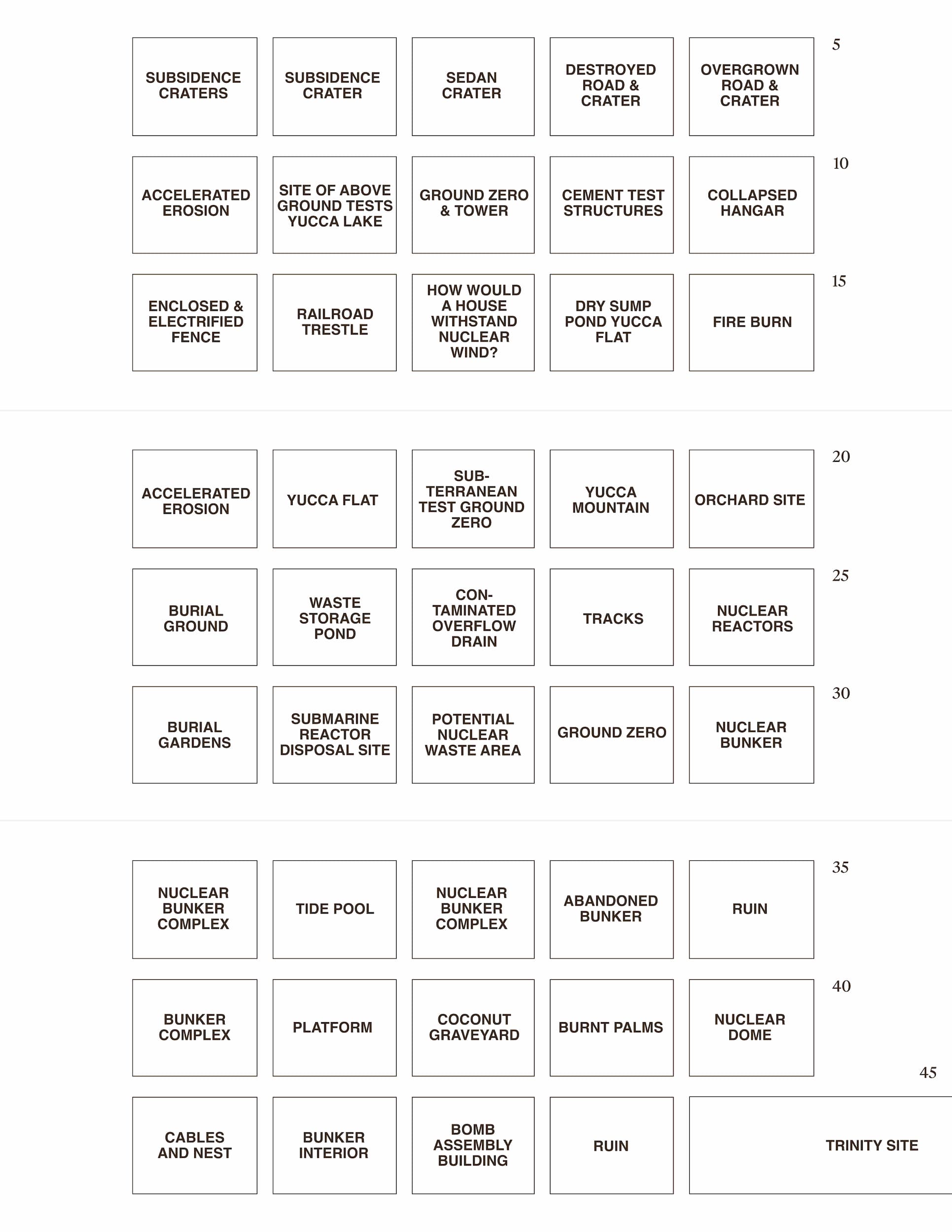 Project installation proposal on the facade of the Beinecke Library.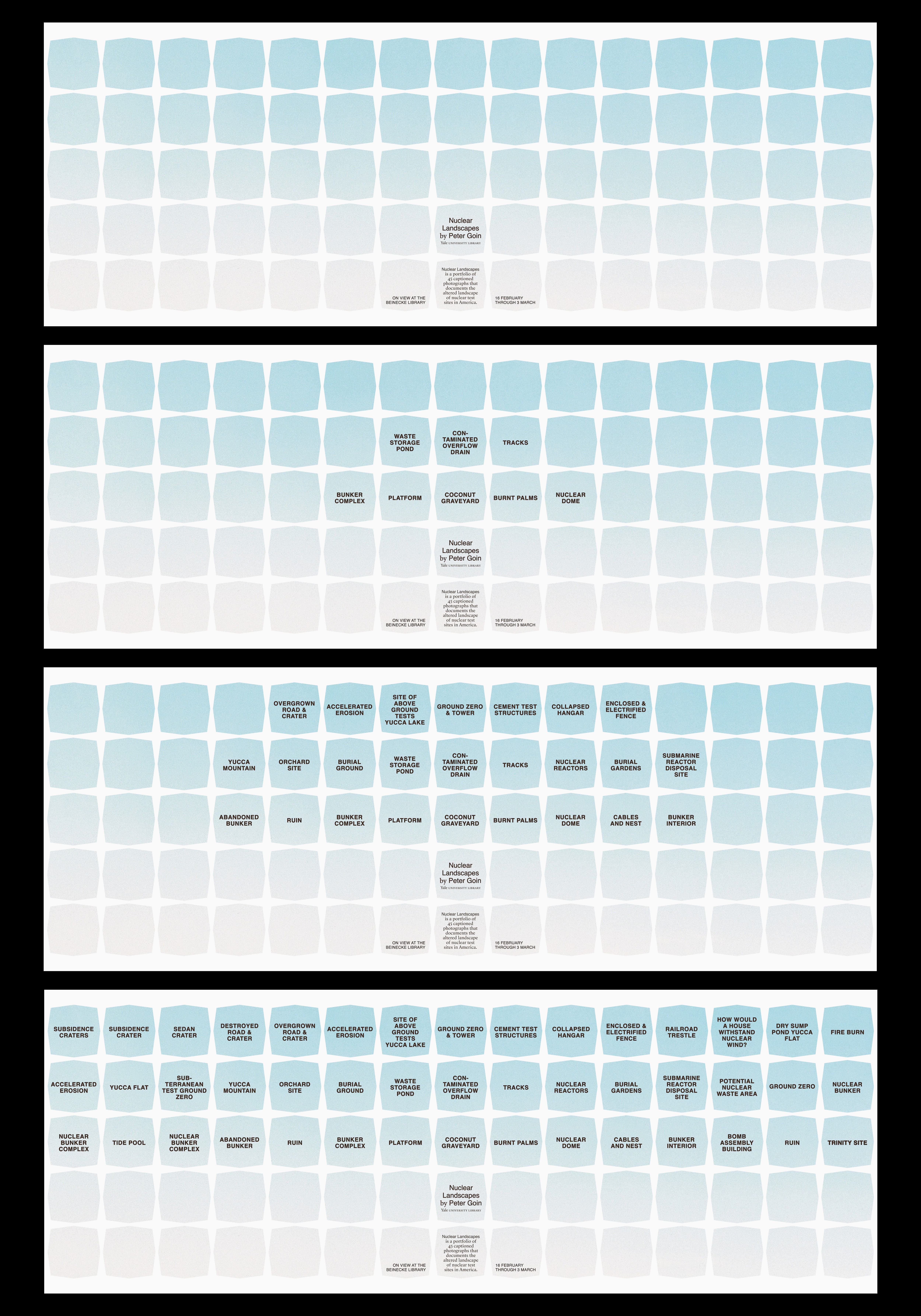 The Beinecke Rare Book and Manuscript Library.