SpikeGen Blender Add-on
Fall 2020
tags: computer graphics
Developed "SpikeGen," a Blender add-on which procedurally generates spikes on a mesh using the golden ratio as found in natural forms. SpikeGen includes a configuration menu to allow user control over spike length, base size, spread angle, and randomness.
SpikeGen was inspired by the SIGGRAPH 1992 paper A collision-based model of spiral phyllotaxis.
I animated a cozy winter scene using SpikeGen and a variety of other procedural methods in Blender. In addition to procedural spikes using SpikeGen, the fire and snow particle systems, shapes of cactus bodies, and plant pots were also procedurally generated. I modeled, textured, and lit the scene.
Final project for CPSC 479 at Yale, Advanced Topics in Computer Graphics.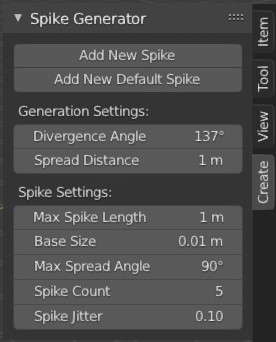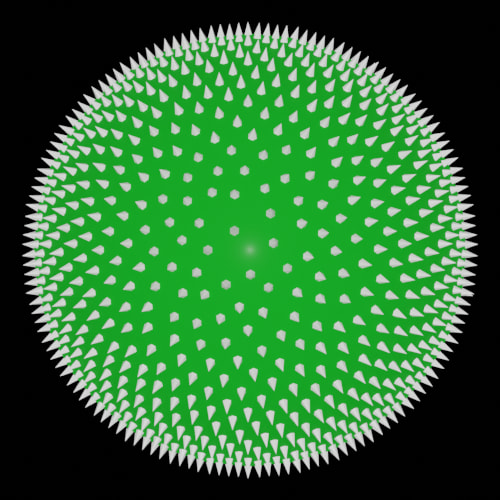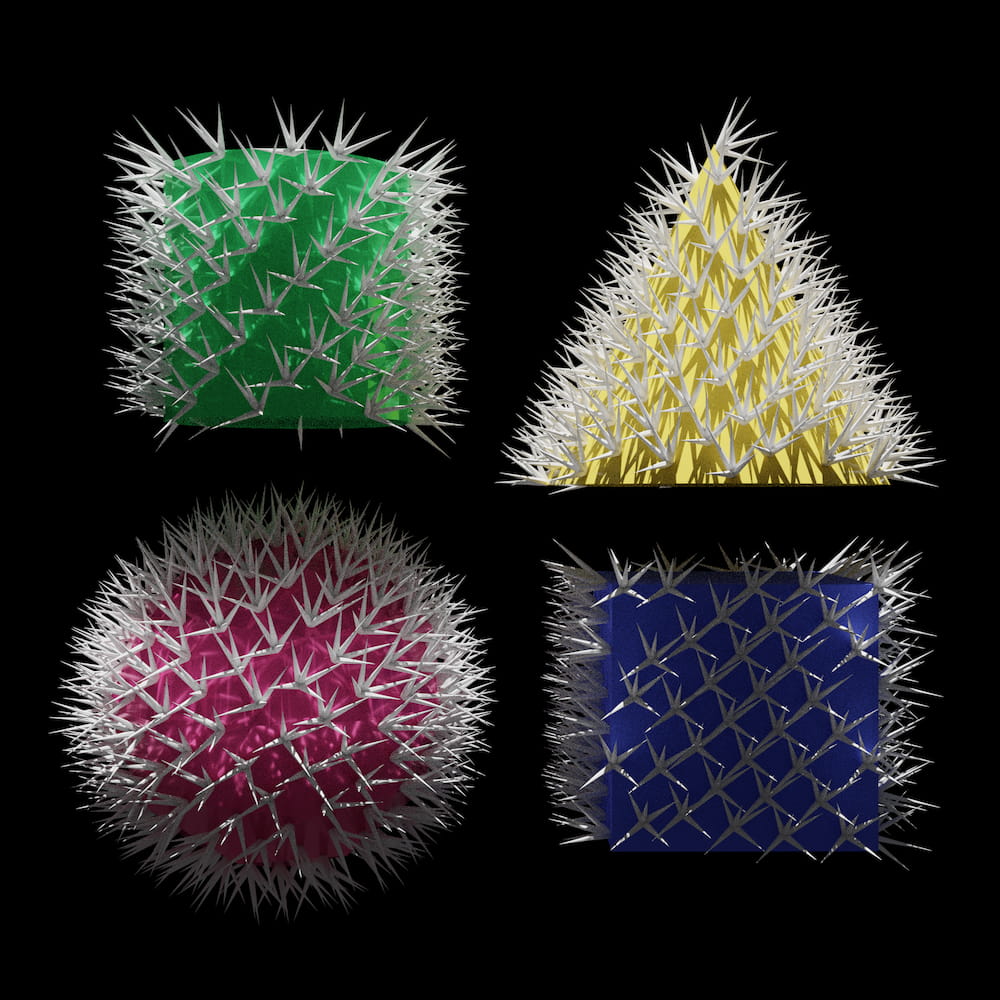 Additional close-up renders.